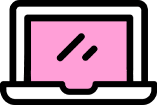 SUPER SIMPLE SIGNUP
Shop your must-have pieces into your cart and head to checkout as usual.

Select ZIP as your payment option for eligible orders over $35.



FASHION EXPRESS
Complete checkout in a flash and you'll receive an instant application decision.

One step closer to new styles!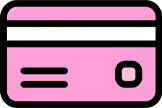 GET READY ....
Yayy! It's done! Pay in 4 Automatic payments every two weeks, taken automatically and with no additional fees* when paid on time.

We listen very closely to your needs, here's a new way to STUNT without waiting! 
FREQUENTLY ASKED QUESTIONS
ZIP is an easy payment service that allows customers to make purchases instantly and then pay for them every 2 weeks in 4 Automatic payments without any interest. Let's say your total is $60, you only pay $15 every 2 weeks.
EXAMPLE:
   $15           $15               $15             $15
Mar 22    April 4      April 20     May 3
HOW DO I SIGN UP FOR ZIP?
It's easy! Just shop on YG COLLECTION and check out as normal. At checkout, then choose the ZIP payment method. You will then be directed to the ZIP website to register and provide payment details (Visa/Mastercard). If you've used ZIP before then you just need to log into your account. Then complete your order and it's that easy!
WHEN WILL MY ITEMS BE DELIVERED IF I USE ZIP?
ZIP orders are delivered within our standard delivery timeframes like any normal order from YG COLLECTION. Visit our Delivery page here for more information. 
CAN I USE ZIP IF I'M AN INTERNATIONAL CUSTOMER

?

Unfortunately, ZIP is only available to customers with a USA billing address. Customers with an international billing address will therefore not be able to create a ZIP account. 

In order to have an account with ZIP, you must:
Live in the US
Be at least 18 years old
Have a valid and verifiable mobile number
Use a US credit or debit card to make a purchase
You can check current and past orders on the ZIP Customer Portal. Simply log in to view your account by entering your mobile number or email address. Log into ZIP Customer Portal at the following link: https://customer.quadpay.com/login
Verify your information and get instant access to current or past orders, edit your information, add a payment card and view your payments.
If you need help accessing your account, please contact ZIP Support directly at the following link to submit a request: https://help.quadpay.com/hc/en-us/requests/new
WILL I BE NOTIFIED ABOUT MY ZIP PAYMENTS?
ZIP notifies all customers with payment reminders via SMS and email before each payment is due.
Of course! Simply log in to ZIP Customer Portal and choose the order you wish to pay off early. You can access the portal at this link:
https://customer.quadpay.com.
WHEN IS MY FIRST ZIP PAYMENT DUE?
Your first payment of 25% of the total purchase price is due at the time of checkout. The remaining three payments will be billed automatically, every two weeks from the first payment date. Nice right?
                                    Still Need Help? Contact Us Here!